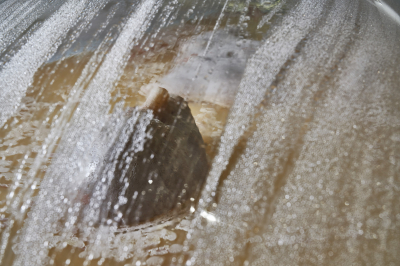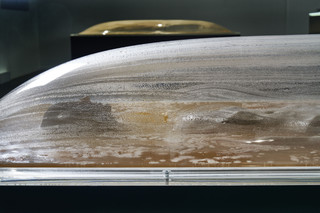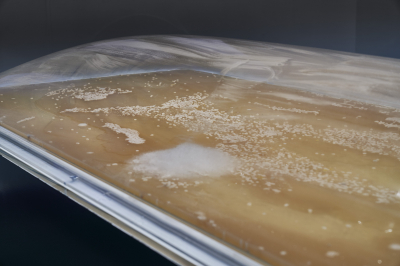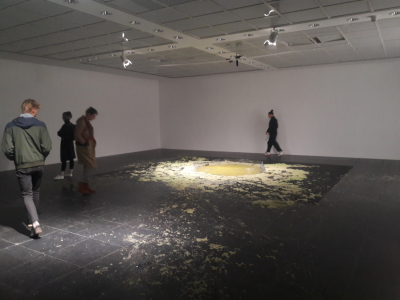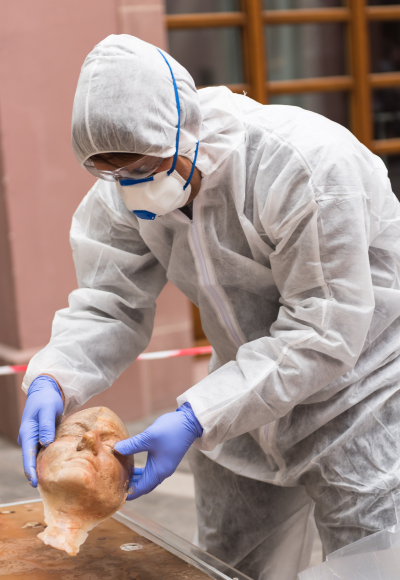 research project / installation 2017-2020
what would a microbe say?
The focus of this artistic research project lies on non-linguistic microbial communication. The project investigates the language of microbes, known scientifically as 'quorum sensing'. This field of investigation was initiated more than thirty years ago and is still to be fully explored. According to the population density, microbes can alter their behavior using an intercellular signaling molecular process. Quorum sensing effectively allows microbes to be aware of one another's presence, to 'count' themselves and behave as a multi-cellular group at a high cell number. If we, humans, aspire truly to experience and thus better understand inter-organismic communication, there must be an need to recognize microbial life-forms as actors co-shaping our bodies (and hence our physical and mental constitution). This may allow us to take better care of both the microcosm and the macrocosm, and thus ultimately to take better care of ourselves. How can we develop critical artistic research tools that will allow us to deepen our understanding of non-linguistic organisms? Could we expand our sensual, haptic, physical, visual and imaginary language to explore our relation to these living organisms and thus deepen and broaden our understanding of being in the world?
Building on questioning the metaphor of living species' skins as surfaces, membranes or interfaces linked to the discovery of the Microbiome, we will re-imagine skins as fictional layers of communication, as landscapes of multi-beings. Experiencing bodies as walking biotopes opens up a realm of completely new perspectives and possibilities, as part of human culture. We will study the 'social network' of ecosystems by striving to learn microbial languages and their collective behaviours. What if we had wondrous artifacts that could act as mediators to gain a better understanding of 'the other'? New societal landscapes could evolve related to ethical issues. Artifacts allow us to broaden our view, to start talking to them and to envision further forms of interaction. We will stress the need for a change in the long-lasting belief that microbes are asocial creatures that do not affect either us or our environment. Please find
here >
the project's website.
One outcome of the
What would a microbe say?
project was an exhibition at the Frankfurther Kunstverein in Germany (Oct 2019 - Jan 2020) with the development of site specific performance called
Microbial Entanglement
. The final outcome of the project should have taken place April 29—June 7, 2020 at the School Of Human Ecology at the Ruth Davis Design Gallery, Center for Design & Material Culture at the University of Wisconsin-Madison. The exhibition, exhibition-related lectures and a panel discussion were all cancelled due to the outbreak of COVID-19.
We chose not simply to postpone the exhibition; rather, we used its cancellation as a stimulus to re-think our privileged (global) movements, as travelling is risky and unpredictable (right now and in the near future). Therefore, we decided to develop a book recording our co-operation and this
online version
of the project to allow you to obtain a glimpse of our three-year artistic research project. We are thoroughly aware that neither a book nor an online exhibit can replace the experience of entering a space and feeling and tangibly experiencing an installation. However, we hope that this online version can provide you with inspiring text and images of where we intend to put
What would a microbe say?
into our current context and offer it to a broader international audience. In the book, we will invite guests from diverse professional fields to contribute their reflections, questions, comments and thoughts about (microbial) bodies in ongoing times. The book is planned for 2021.
collaboration

Sonja Bäumel
Helen Blackwell

Collaborators, supporters and guests:
Andrius Mulokas
Chen Jhen
Doris Uhlich
Echo Yang
Hsiang Ching Chuang
Kate Corby
Manuel Selg

photographer

Installation view Frankfurter Kunstverein 2019, photo: Norbert Miguletz © Frankfurter Kunstverein (image 1-5)
Robert Schittko (image 8-9)